Small businesses are often the backbone of local economies, providing jobs, products and services that contribute to their communities' overall well-being. However, running a small business is not without its challenges and entrepreneurs must be prepared to overcome a variety of obstacles to succeed. In this article, we will explore some of the most common challenges that small businesses face and provide tips on how to overcome them.
Financial Management
One of the biggest challenges small businesses face is managing their finances effectively. Without proper financial management, a business can quickly run into cash flow problems, miss payments to suppliers and struggle to keep up with other expenses. To overcome financial management challenges, small business owners should:
Create a budget: A budget can help businesses keep track of their expenses and ensure that they are not overspending.
Monitor cash flow: Understanding cash flow is critical for small businesses to ensure they have enough money to pay their bills and invest in growth.
Manage debt: Small businesses often need to take out loans or use credit cards to finance their operations, but it is essential to manage debt carefully to avoid getting into financial trouble.
Marketing
Marketing is essential for any business, but it can be especially challenging for small businesses that may not have the resources to invest in expensive advertising campaigns. Small businesses must find creative ways to reach their target audience and stand out from the competition. To overcome marketing challenges, small business owners should: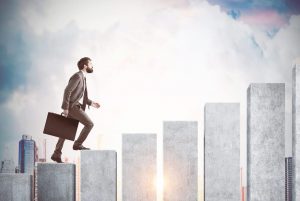 Build a strong brand: A strong brand can help a small business stand out and build a loyal customer base.
Leverage social media: Social media platforms like Facebook, Instagram and Twitter are powerful marketing tools that small businesses can use to reach a wider audience.
Build relationships with customers: Word-of-mouth marketing is still one of the most effective forms of advertising and building strong relationships with customers can help a small business grow its customer base.
Time Management
Time management is a challenge for many small business owners who wear multiple hats and have limited time and resources. Small business owners must learn to prioritize their tasks and focus on the most critical activities that will drive their business's growth. To overcome time management challenges, small business owners should:
Set goals: Setting clear goals can help a small business owner stay focused and prioritize their activities.
Delegate tasks: Small business owners should delegate tasks to their employees or consider outsourcing to free up time for more critical activities.
Automate processes: Automating repetitive tasks like invoicing and payroll can save small business owners valuable time and reduce the risk of errors.
Hiring and Managing Employees
Hiring and managing employees is another significant challenge for small businesses. It can be challenging to find the right people with the right skills and experience and once hired, managing them effectively can be time-consuming and stressful. To overcome hiring and managing challenges, small business owners should:
Develop a clear job description: A clear job description can help attract the right candidates and ensure that they understand their responsibilities.
Hire for cultural fit: Small businesses should prioritize hiring employees browse around this site that fit with their company culture and share their values.
Provide training and support: Providing employees with the training and support they need to succeed can help small businesses build a loyal and productive workforce.
Keeping up with Technology
Technology is constantly evolving and small businesses must keep up to remain competitive. However, it can be challenging for small businesses to invest in the latest technology when they have limited resources. To overcome technology challenges, small business owners should:
Assess their technology needs: Small businesses should assess their technology needs and prioritize investments that will have the most significant impact on their business.
Consider cloud-based solutions: Cloud-based solutions are often more affordable and flexible than traditional software and can provide small businesses with the technology they need to compete.